Satisfaciendo las necesidades hispanas en Kentucky
La iniciativa de una red busca conectar latinos con ministerios guiados por el Espíritu. on
Aug 3 2018

En el año 2015, el superintendente
Joseph S. Girdler
de la Red Ministerial de Kentucky sintió un impulso de parte del Señor para desarrollar un ministerio específico para el creciente número de electores de habla hispana en el estado de Bluegrass.
Girdler habló con
Zollie Smith
, para entonces Director Ejecutivo de Misiones en los Estados Unidos, sobre como reclutar un misionero multiétnico y bilingüe que liderara esta iniciativa en Kentucky.
Smith conversó sobre este asunto con el antiguo Superintendente del Distrito del Norte de Texas
Rick DuBose
, quien conectó a Girdler con
Fabian y Rebekah Sánchez
, que para ese tiempo servían como misioneros asociados en los Estados Unidos. En febrero del 2018, Fabian y Rebekah, que ahora son candidatos para los
Ministerios Interculturales
de Misiones en los Estados Unidos, se trasladaron a Kentucky para dirigir la
Iniciativa Hispana
de la red.
"Dios organizó todas las conexiones y puso en mi corazón así como en los corazones de Rebekah y Fabian el alcanzar a nuestras comunidades hispanas", dice Girdler.
El objetivo de la Iniciativa Hispana de Kentucky es inspirar y equipar a las congregaciones para que comiencen y desarrollen ministerios latinos, saludables y guiados por el Espíritu. Una fuerte área de concentración se llevará a cabo en las comunidades rurales. Luego de que los Sánchez analicen las necesidades, quieren equipar ministros y laicos para desarrollar ministerios hacia los hispanos. Planean equipar a líderes mediante el desarrollo de entrenamiento audiovisual y en línea, así como también manuales de capacitación que muestren cómo maximizar las relaciones y los recursos entre los ministros hispanos y las iglesias anglosajonas.
Rebekah, 30, creció en un área rural de Kentucky e hizo sus prácticas con Bill McDonald, misionero de las AD en Ecuador. McDonald la conectó con Girdler.
"El mayor desafío es construir unidad entre las dos — las iglesias anglosajonas y las comunidades hispanas," dice Rebekah. "El mostrar el amor de Cristo en un clima político muy tenso construye la unidad y ésta es una aventura gratificante.
"Hay muchos pastores que quieren alcanzar a los hispanos y sus comunidades enteras," dice Fabian, de 39 años. "Si nos asociamos con ellos dejando la entrada para que el Espíritu Santo trabaje, entonces Él hará el resto."
Los hispanos son el grupo étnico minoritario más grande en los Estados Unidos y hay más de 40 millones de hispanohablantes en el país. Cerca del 4% de los 4.4 millones de residentes de Kentucky actualmente son hispanos.
Los Sánchez quieren romper las barreras culturales para que los recientes inmigrantes hispanos entiendan su necesidad de buscar a Jesús. La pareja quiere asegurarse de que las iglesias establecidas tengan los recursos y las aplicaciones prácticas para iniciar o mantener un ministerio hispano activo y saludable. Ellos esperan reclutar ministros multiétnicos y bilingües para trabajar en iglesias rurales.
Para el 2045, la
Oficina Nacional del Censo
prevé que el 25 por ciento de la población nacional será hispana.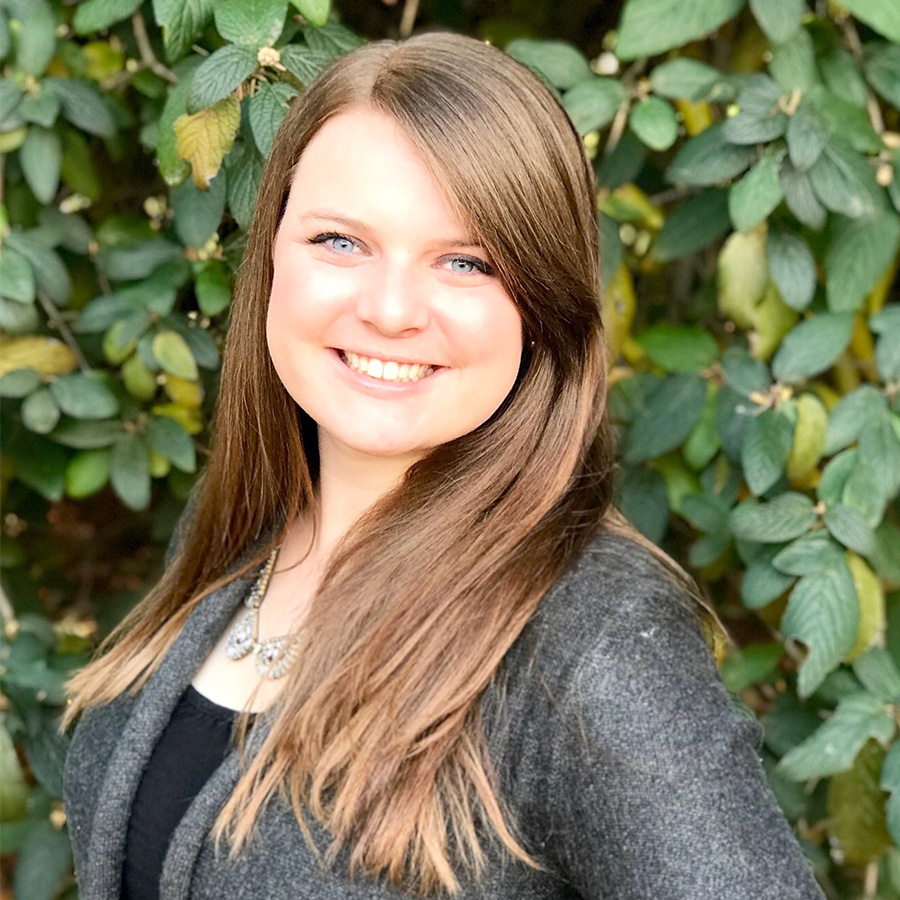 Allison N. Blevins
Allison N. Blevins is a freelance writer and licensed Assemblies of God minister in Colorado who loves to share stories about how God works in lives, in society, and in the world. Blevins holds a bachelor's degree in communication studies with a minor in intercultural studies from Evangel University. She and her husband, Sam, have two daughters.